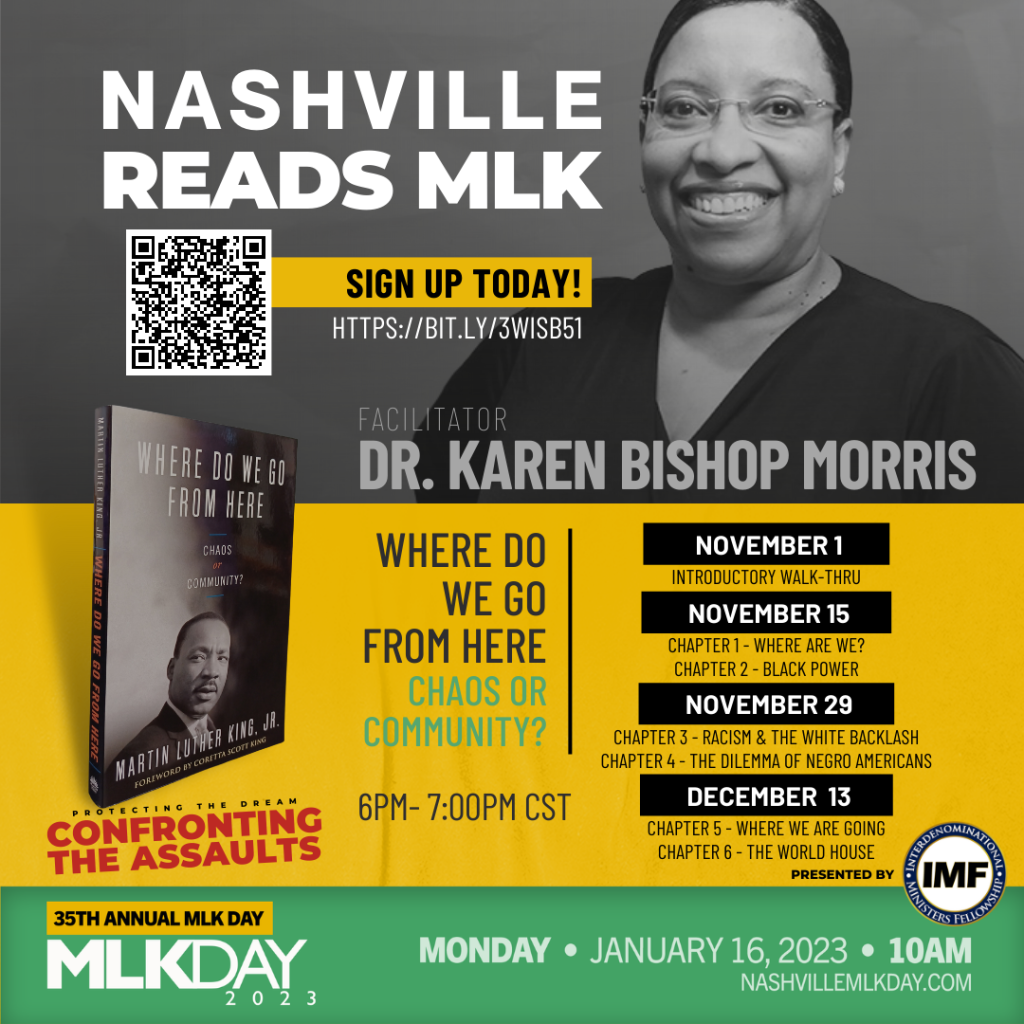 Join us through November and December for the inaugural IMF Nashville Reads MLK book reading circle!
We are excited to bring you this amazing and timely opportunity for the community to discuss one of Dr. King Jr.'s most important and lasting works, Where Do We Go From Here: Chaos or Community.
There are four opportunities to participate. The first session is November 1st. This session will serve as an introductory walk-thru of the text. This will ground us in the future discussion sessions.
The remaining three sessions will cover two chapters each. These will be held on November 15, 29 and December 13. All sessions will begin at 6:00pm CST and end at 7:15 CST.
We would love for you to attend all sessions, but if you cannot please do not let that deter you. You still can identify a session you will be able to participate in.