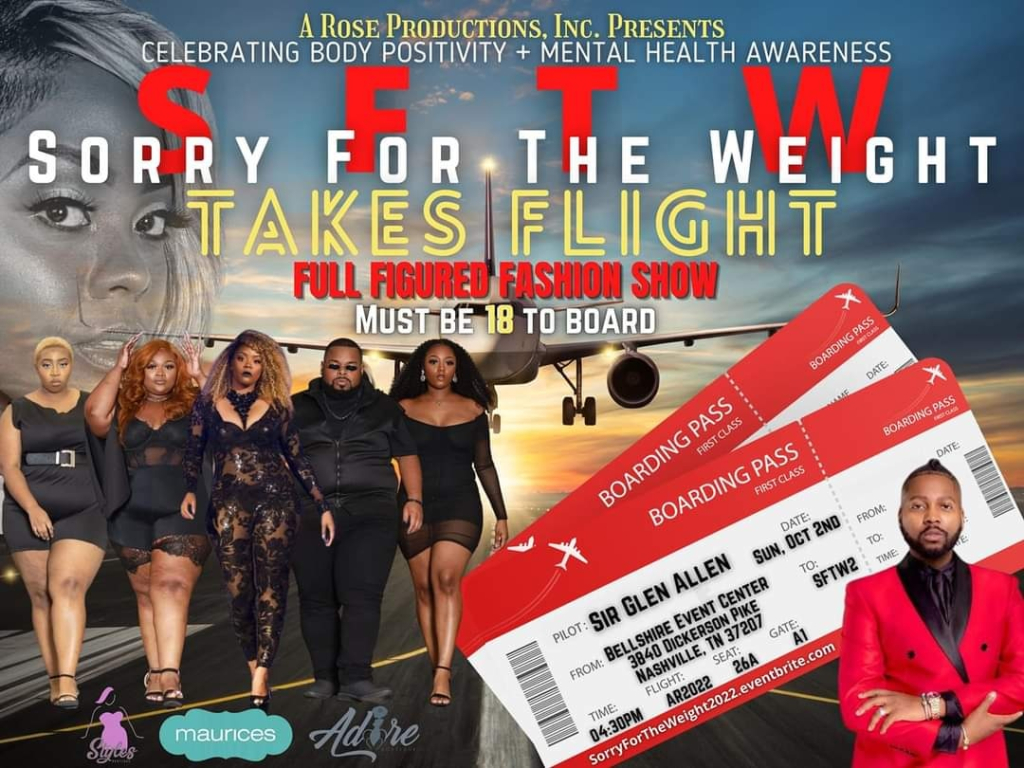 A Rose Productions, Inc. presents "Sorry For The Weight" Full Figured Fashion Show
***CELEBRATING BODY POSITIVITY FOR MEN AND WOMEN + MENTAL HEALTH AWARENESS***
Sorry For The Weight (SFTW) Full Figured Fashion Show is BIGGER than a fashion show. SFTW is a Safe Haven for the Plus Size community to freely display and express their creativity. It's a non judgemental platform, allowing Men and Women to comfortably thrive in their insecurities. SFTW encourages Confidence, Boldness, and Fierceness. We allow you to turn your pain into your power UNAPOLOGETICALLY!
We support Body Positivity and Mental Health Awareness
A Rose Productions, Inc.
SORRY FOR THE WEIGHT 2022
Confidence – Charisma – Creativity
#SorryNotSorry
Doors Open at 3:30pm | Show Begins at 4:30pm
Cash Bar | Designers | Vendors | Music | Giveaways | Entertainment | Food Trucks
Hosted by: Sir Glen Allen