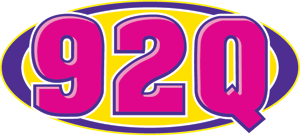 We want to hear from YOU Middle Tennessee!
For over thirty years, 92Q has served the people of Nashville by constantly airing great music, funny stories, hosting family-fun events, parties, concerts plus so much more. Now, we need you to keep it 100 with US and spend some time filling out our radio station survey.
Every person who completely fills out the survey will be registered to win ONE of the below prizes:
Two (2) tickets to attend Boom Box Live Holiday Edition ft. P.J. Morton LIVE at The National Museum of African American Music | Sat., Dec. 18th 2021
A $50 Roots Hair & Beauty Gift Card
$25 Starbucks Gift Card
$25 Gas Cards
You make US, Nashville – we will read each and every form filled out and take your feedback into serious consideration.
Thank you, from your friends at family at 92Q, Nashville's Best for R&B! 🙂