Our friend's at Tito's Handmade Vodka are reconnecting neighborhoods right here in Nashville by growing community gardens and farms through the "Love, Tito's" Block to Block program.
By teaming up with "Love, Tito's," Nashville's Trap Garden is able to source and distribute GroBoxes (a fun and simple way for you to start a garden and grow food at your home no matter where you live – click here to get one shipped to you for FREE, brought to you by Tito's), assist in rehabilitating and expanding access to Trap Garden's South Nashville space, and fund its Mobile Truck Market for grocery delivery services and educational, interactive experiences.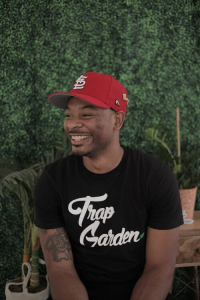 Donate today to help support the Mobile Truck Market project and Tito's will match your donation, up to $25,000. Visit trapgarden.org/lovetitos for more information and to get started. Donations can be made directly through the links on this page through Thursday, September 30, 2021. Distilled & Bottled in Austin Texas. 40 percent-alcohol-by-volume.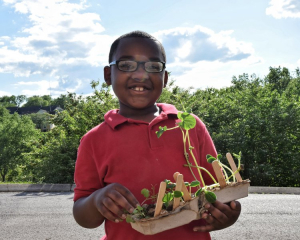 MORE ABOUT THE MOBILE TRUCK PROJECT:
To meet the needs of those outside of the garden who may not have access to fresh fruits and vegetables, Love Tito's wants to help The Trap Garden towards a multipurpose mobile truck. The truck would give the flexibility to reach untapped neighborhoods in Nashville, and will be utilized for fresh grocery delivery, educational activations, pop-up events, and much more. 
MORE ABOUT GroBox KITS:
 Love, Tito's and Trap Garden will be teaming up for the second year in a row to assemble and deliver 50 GroBox kits, which will give recipients the ability to grow fresh produce and herbs at home.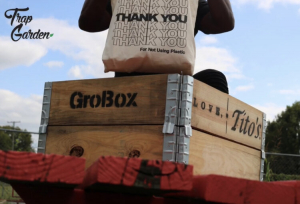 Thanks, LOVE TITO'S:
The South Nashville Garden will also be receiving significant upgrades that will further support the Trap Garden's mission to increase access to fresh food in the community.